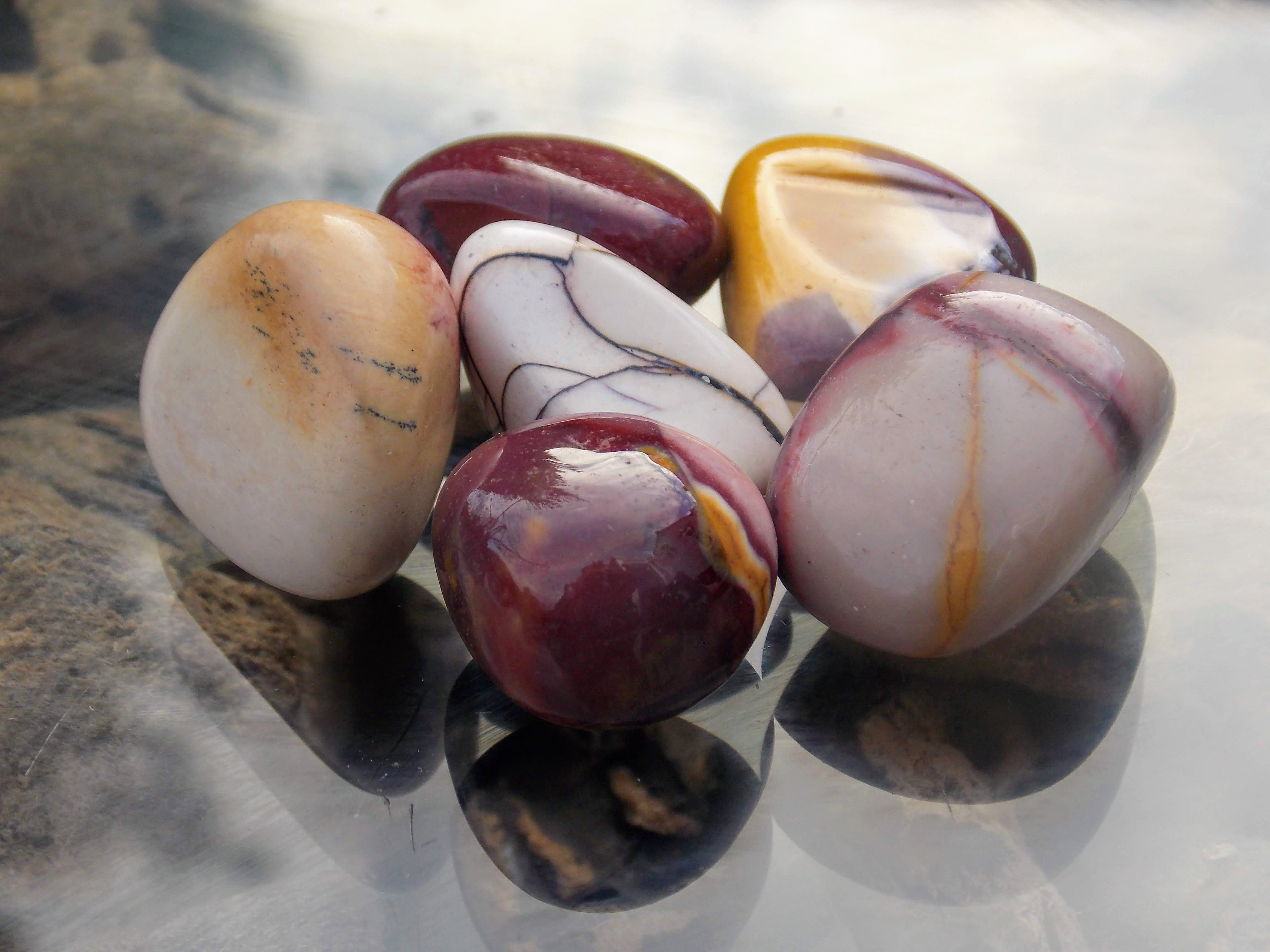 Australian Mookaite Polished Stones
£4.00
Mookaite – associated with the lower chakras.

With bands of red, brown and yellow this quartz mineral resembles natural earth pigments, a sedimentary rock which has been formed from the skeletal remains of tiny sea creatures and is found exclusively in Australia.

Mooksaite provides a sense of safety and exploration of the unknown.
It increases awareness of the life-giving flow of the earth's energy, encourages harmonious activity and helps with practical solutions. It is also said to stabilises the lower chakras helping to stimulate the immune system.

Size:30mm (average )Weight:20g (maximum)
Price per stone.