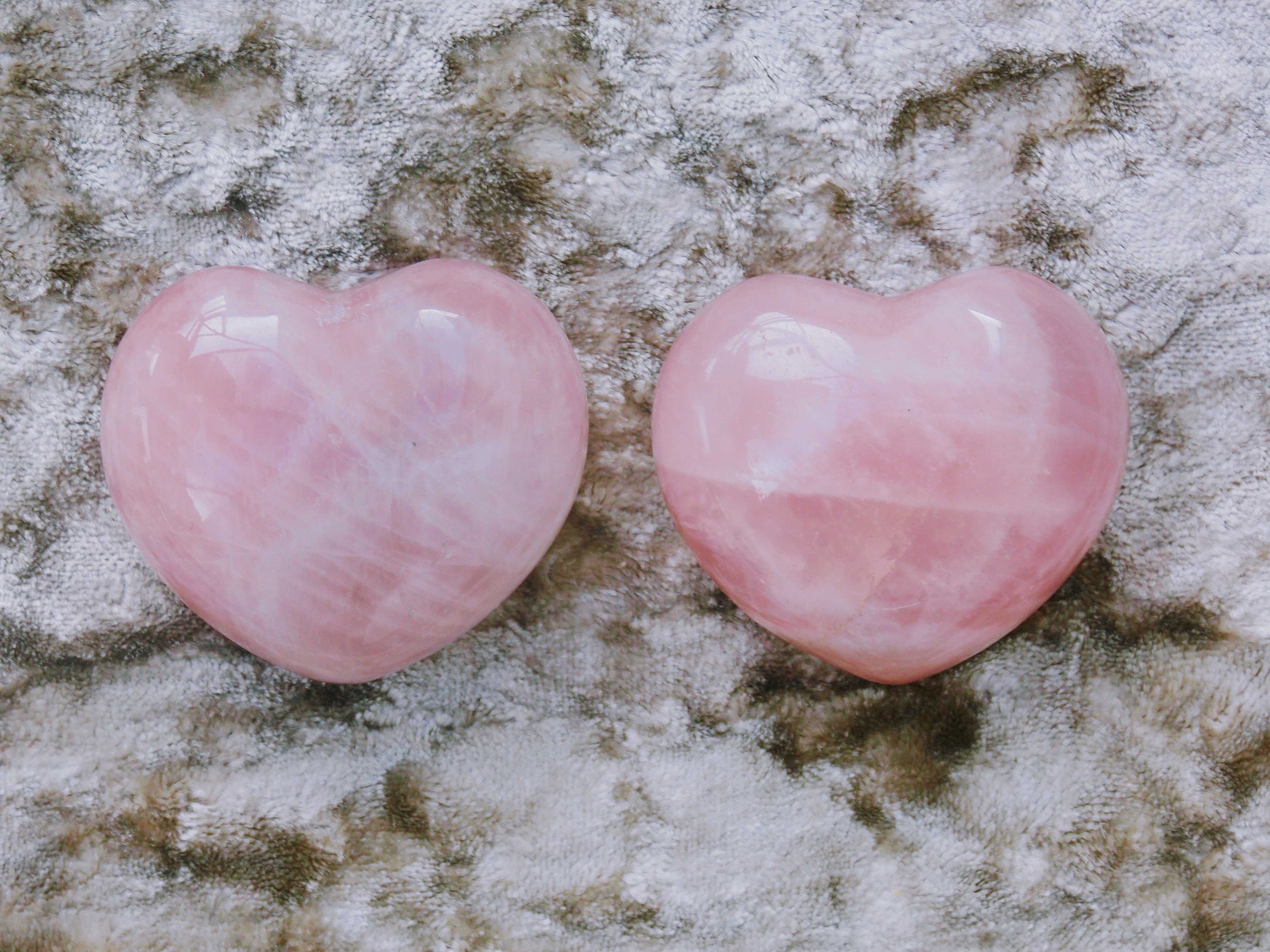 Rose Quartz - associated with the heart chakra.
One of the most valued quartz variety generally pink and cloudy, it is the trace of titanium or magnesium that give it it's delicate pink hue.
This stone works with all matters relating to love and healing of the heart. It helps the user to offer and receive the unconditional love and aids with self-love, beauty and even complexion and healing past wounds.
Rose quartz promotes harmony in relationships and replaces negative thought patterns with love, releasing emotional pain and past suffering.
Sizes: 2 inches