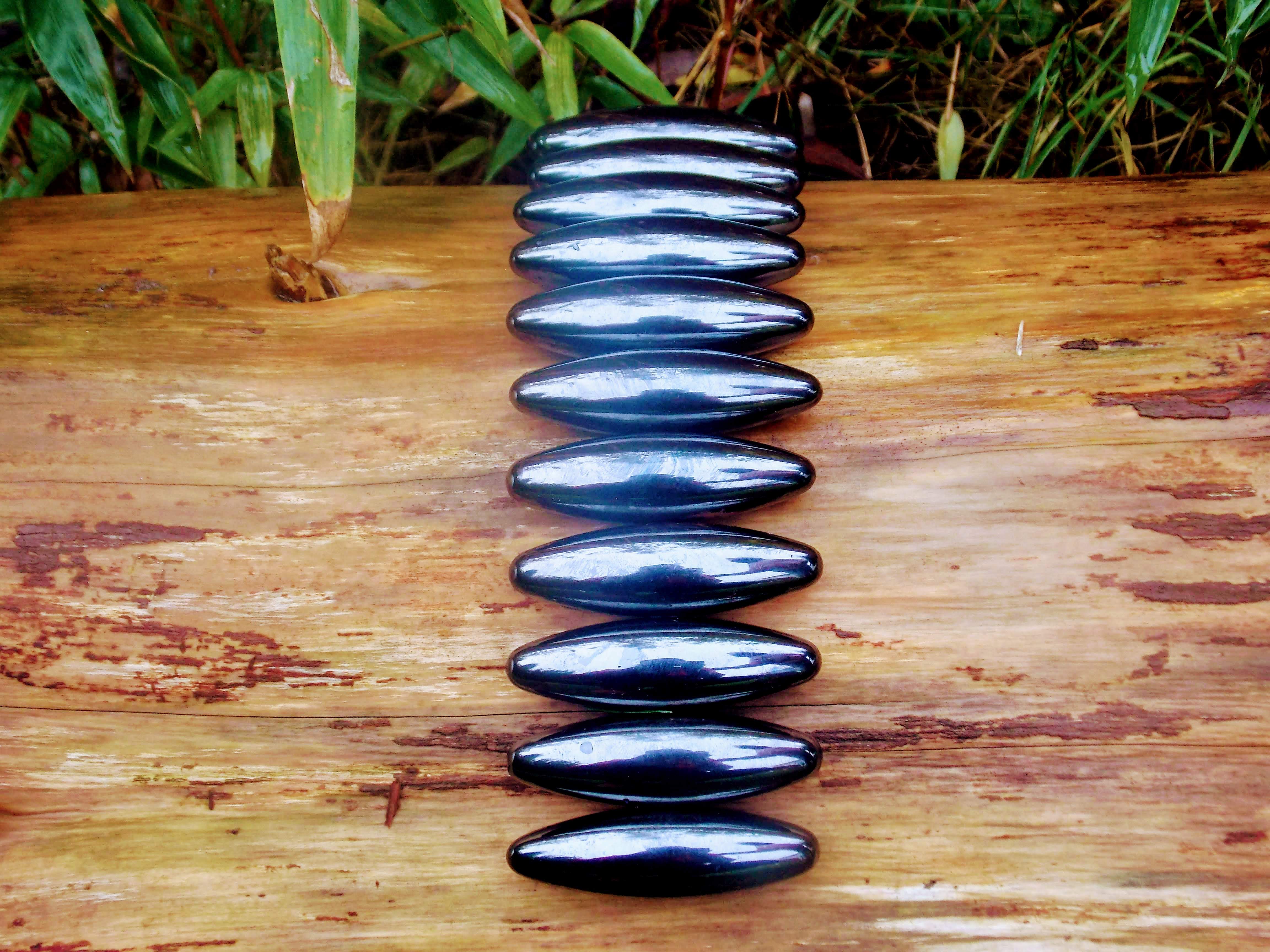 Magnetic Hematite (low stock!)
£5.00
Hematite - associated with the root chakra.
Mirrored metallic red, silver and black, Hematite has a high iron content and is predominantly found in smallish deposits in Africa.

In ancient times, the stone was used by warriors for protection, fostering inner strength and restoring energy when one feels lethargic. Said to ward of demons and dissolve co-dependent relationships, it aids in overcoming feelings of unworthiness that may manifest in the form of substance abuse or other forms of self-harm.
Price per stone. Size:2 inches (average)